In its day to day work, Empow'Her has noticed that there are too few women social entrepreneurs in France, but also that there are very few existing data on the topic. Thus, we have conducted a four months study (October 2016 to January 2017) to understand the specific struggles met by women social entrepreneurs and to highlight solutions to strengthen the presence of women in that field.
On February 16th, we have had the pleasure to launch the results of our study on women and social entrepreneurship in France at the CESE (Economic, Social and Environmental Council) in Paris. While social entrepreneurship is a dynamic field and an important lever for social and professional insertion for women, our study shows that women meet specific struggles to access to entrepreneurship.
Profil of the interviewees
The average age of the respondents is 31. The population is not particularly vulnerable and is well-inserted in the job market. 78% of respondents for established projects have completed at least five years of higher education and 80% of the total population has had another professional activity before starting within social entrepreneurship. Among social entrepreneurs who have failed within entrepreneurship before, the education rate is slightly lower: only 46% of the population have completed at least five years of higher education.
Main results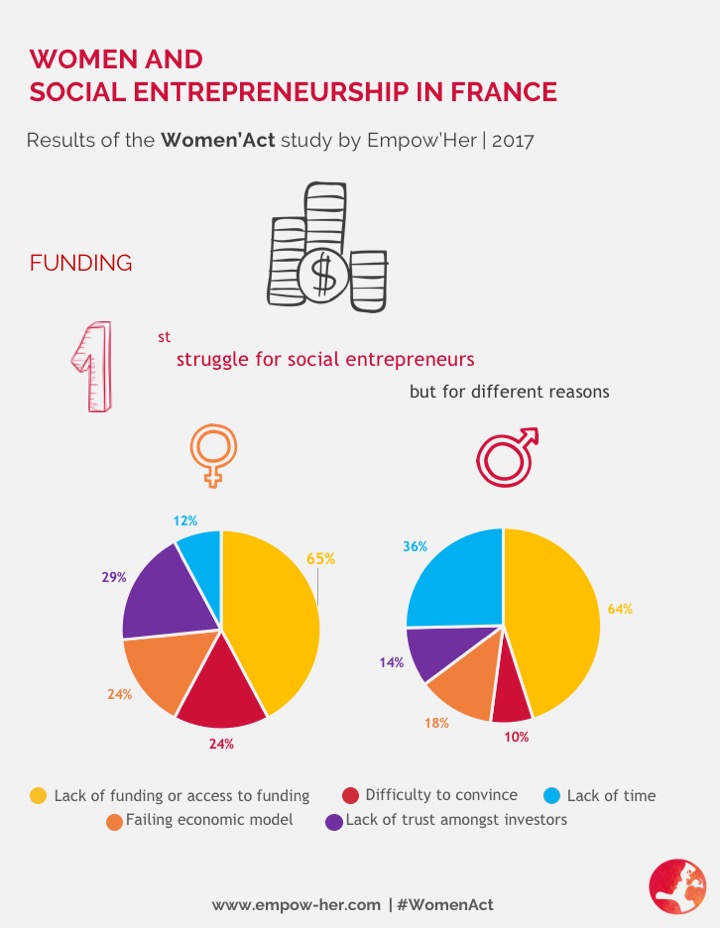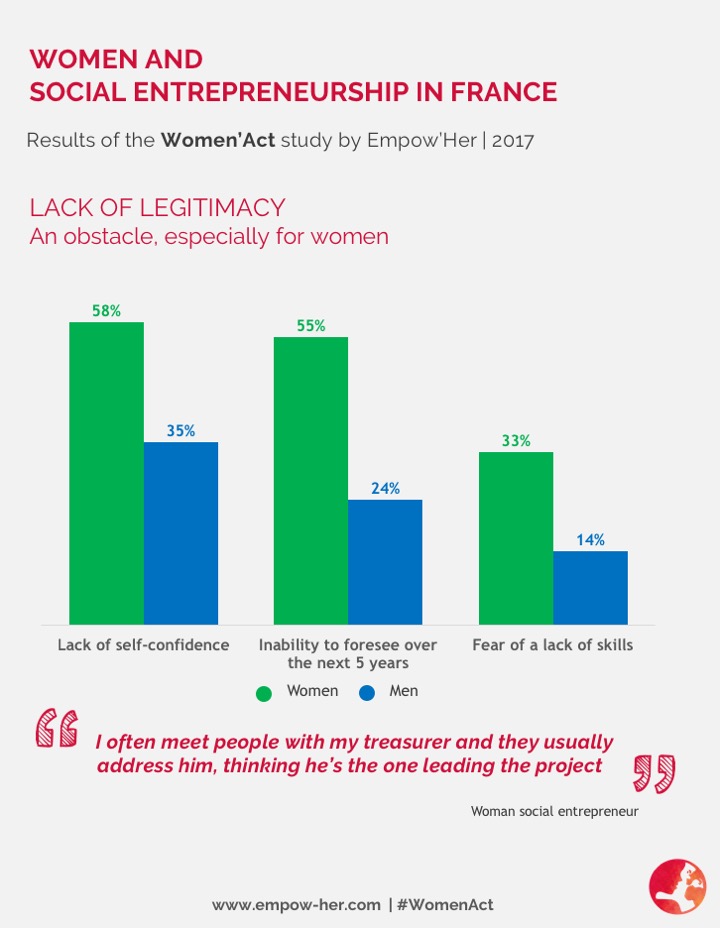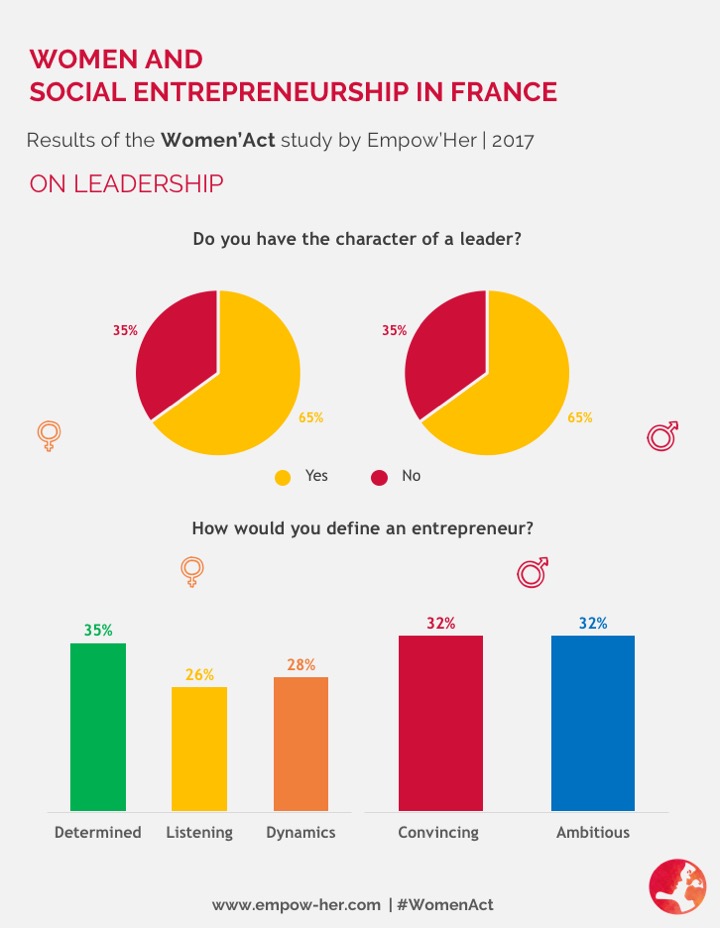 We couldn't have conducted this study without the support of our partners, who have helped us in identifying people leading projects with a social impact, or without everyone who gave a bit of their time to help us and our interviewers with the data collection. Many thanks to everyone, especially: Live For Good, Planet Adam, La Maison pour rebondir, Ticket for change, the Social Factory, Les Alchimistes, Unis-Cité.
And now?
Empow'Her is going to use the results of that study to imagine and offer solutions adapted to the needs of women social entrepreneurs.
For any other enquiry and to get the full report, feel free to contact us.