By Soazig Barthélemy, Founder and director at Empow'Her
In November this year the summit and conference COP22 was held in Marrakech. COP22 gathered worldwide leaders, organisations and youth to discuss and develop solutions for our future sustainability and environmental struggles and problems. Empow'Her was invited by Yves Rocher Foundation to take part in their conference discussing women, leadership and climate change.
COP22 took place just a few days after Donald Trump was elected president of the United States. Which made not only me, but the world concerned about the next steps to solve some of our biggest challenges. Indeed, one of our now biggest leaders doesn't see any problems when it comes to climate change or women's empowerment. This is a worrying situation for the world, for me personally and also for the vision we work so hard for at Empow'Her. But we all knew quitting was not an option. COP22 was the perfect opportunity to remember our shared duty to fight harder and to continue to believe in the possibility we have ahead of us, to create a better world for everybody – together.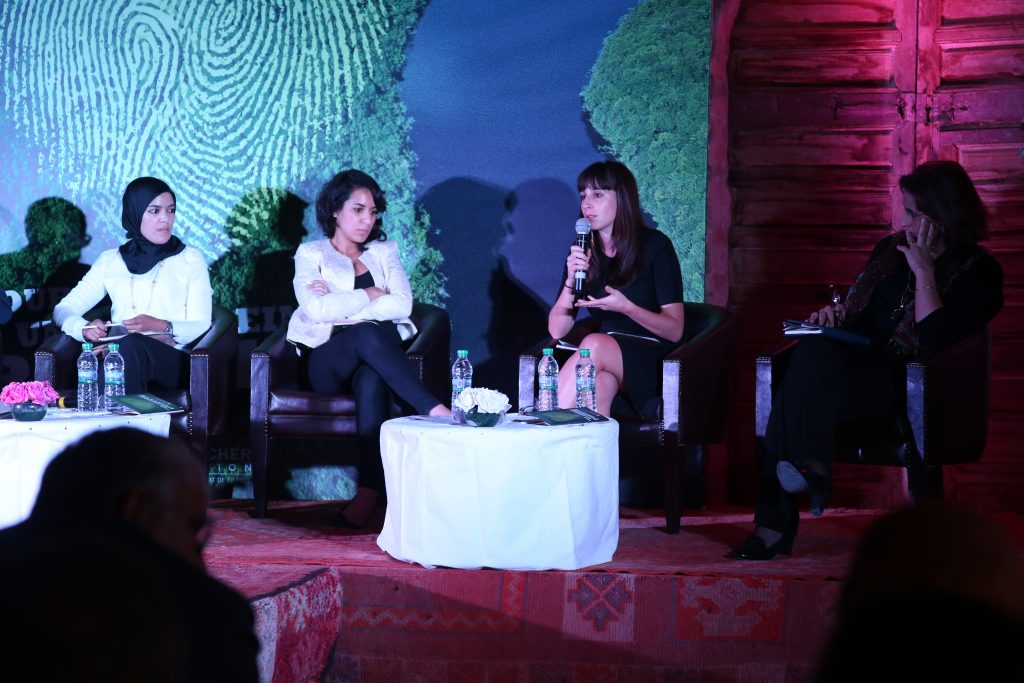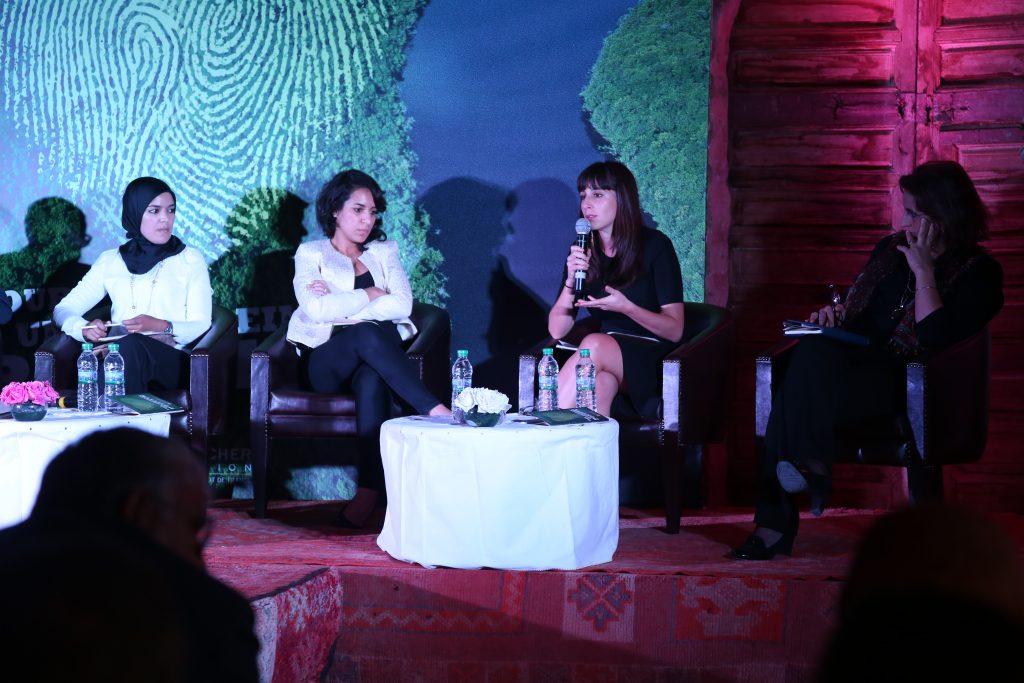 Having discussions together with leaders and actors from all over the world and working on creating a more sustainable and better future lights an even bigger sparks to create change. So I wanted to talk a lot about the opportunities there are for women within entrepreneurship. Not only are there possibilities and opportunities for women to drive their own change and to create a more sustainable self, it's also about becoming an actress of the society and contributing to a bigger perspective of the economy. But even this road is filled with pitfalls, and as we were in Morocco, it was necessary to highlight the terrifying low labour participation rate among women in Morocco. This is one of the lowest rates in the world and it's affecting the whole society, especially the youth. We believe in an empowering way of doing entrepreneurship that will sustain women, take them out of poverty, and contribute to a better welfare and economy for the country as well as the world.
Another great part of the conference held by Yves Rocher Foundation (and the whole COP22 by itself) was all the other great participants. It's exciting how much you can learn from others and the inspiration you find in other people's passion and work. More particularly, I had the great chance to listen to Monique Barbut, General Director and President of the Global Environment Facility (GEF), and some of the things she highlighted during the conference.
"Let's stop fighting the existing model. Let us instead invent and construct another structure that will make our current model obsolete"
To have Maria-Noel Vaeza, Director of UN Women's Programme Division, as a closing speaker was also truly inspiring and engaging. At the end of her speech about equality and women's rights she highlighted one of Empow'Her's most important focus areas by saying that we need to turn this century into the one empowering women. Something we do daily and will continue to do together with more organisations and companies during 2017 and the years to follow.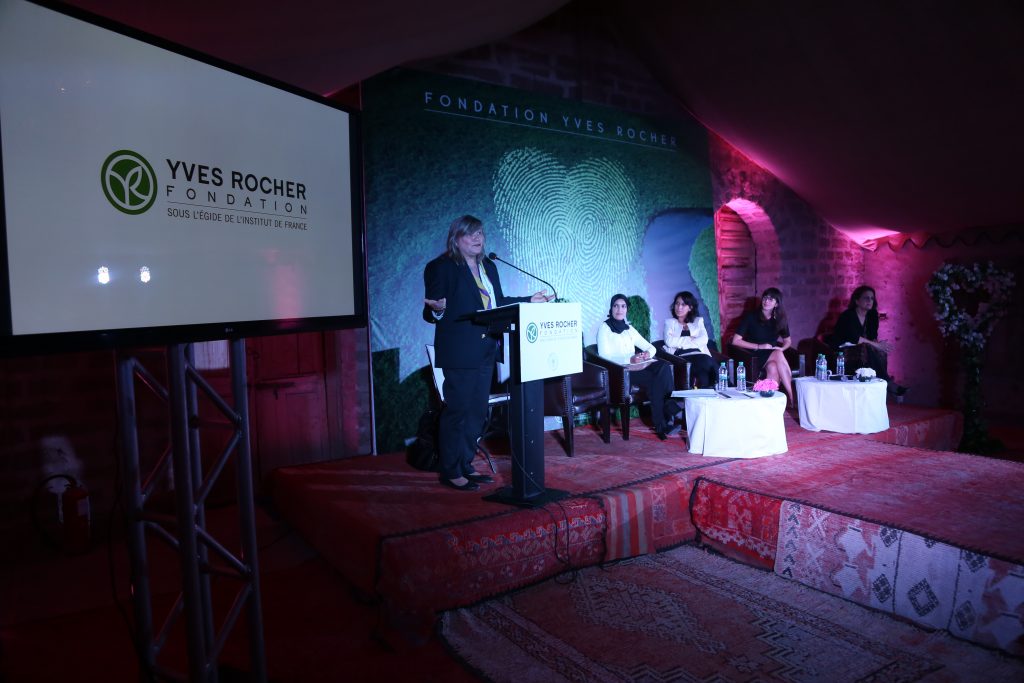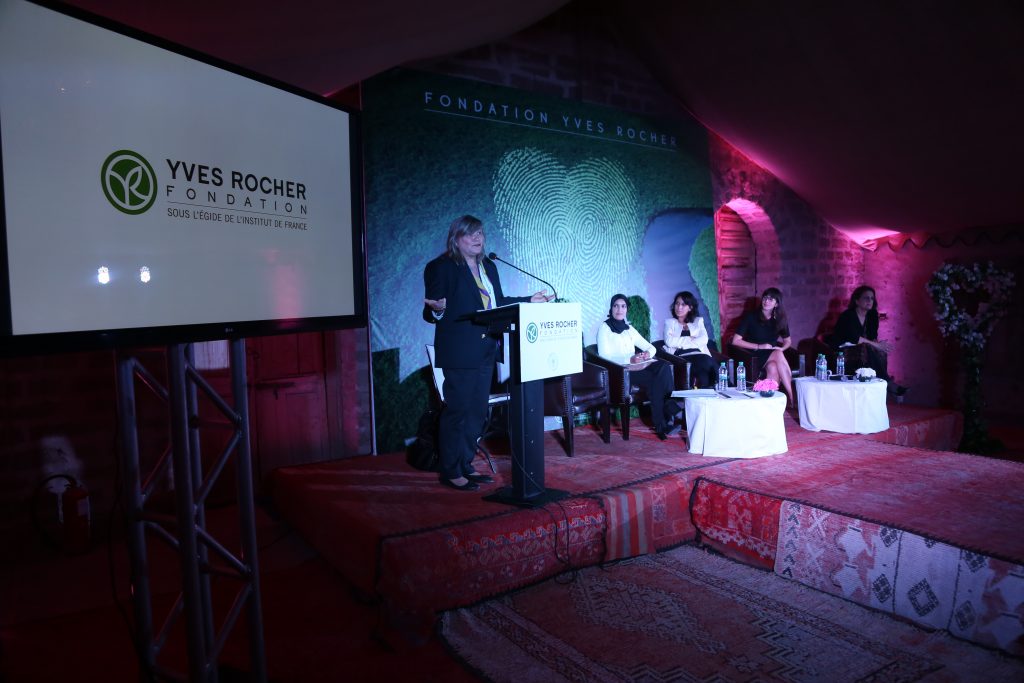 Inspiration: that's for me what COP22 was all about. Not only did we have an opportunity to talk more about the importance of Empow'Her, our work and empowering of women, we also had the chance to meet people working for a greater world and our future generations that are ready to tackle and take action on our future society challenges, right now! This gives us power, energy and the drive we need to continue well-needed work and missions.
Thank you Yves Rocher Foundation for having us! You can also read their review of the conference and participation here.
Together we change the world for the better!